The first Overwatch League MVP was none other than New York Excelsior support-carry Jjonak. Whilst not on the team that won the Season 1 Championship, his signature hyper-aggressive Zenyatta play and ability to turn the tide of key matches was a joy to watch for Overwatch fans across the world.
We worked with the New York Excelsior team to create a custom graphic fitting of the crowning of their Support player as the Overwatch League's first ever MVP.
We were overjoyed to see fans from across Overwatch celebrate his award and praise the visual artistry of the graphic.
M-V-P M-V-P M-V-P

Congratulations to @JJoNakLove on being named the #OverwatchLeague's Most Valuable Player#MVP #OWL2018 pic.twitter.com/MK0Rd1DJ3v

— NYXL (@NYXL) July 12, 2018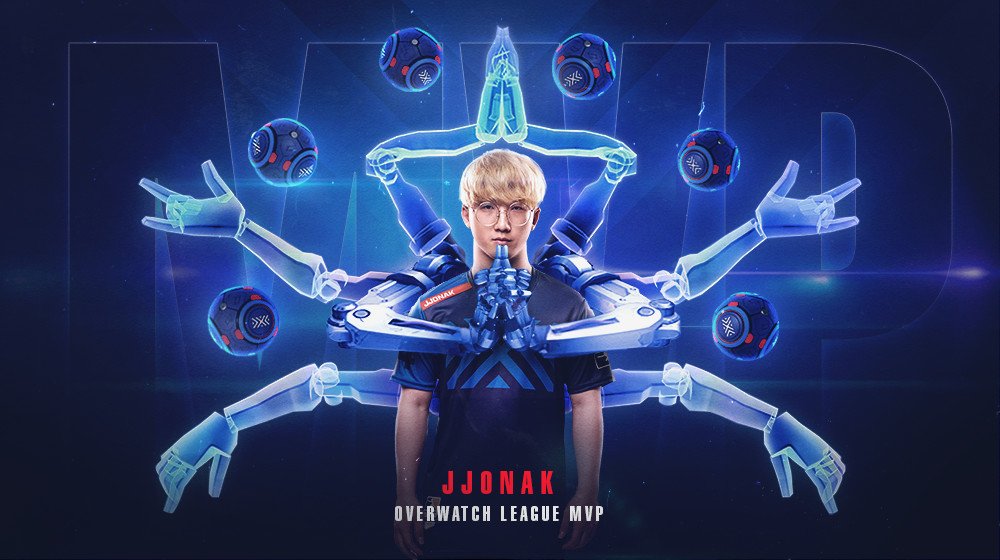 ---